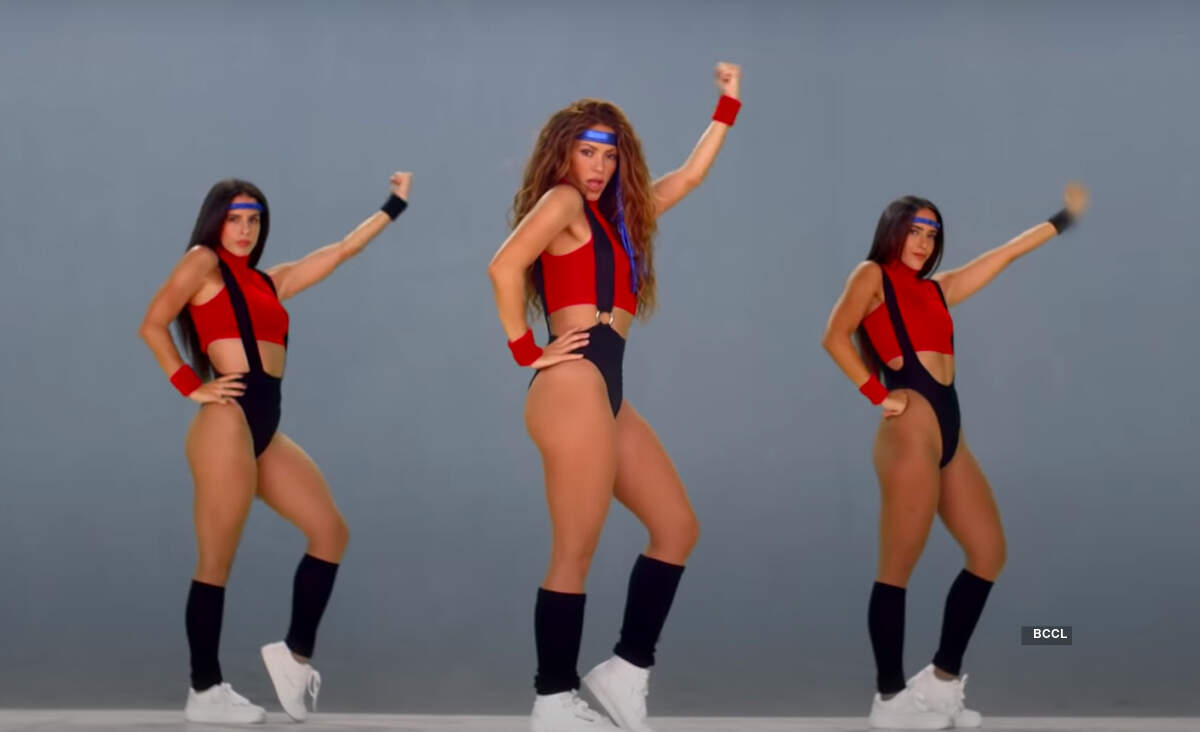 The Colombian music icon, Shakira, teamed up with the Black Eyed Peas to release their latest song. The music video, inspired by the 1980s, was launched on Friday, featuring Shakira in a blue headband, red crop top, black bikini bottoms with suspenders, leg warmers, and white sneakers reminiscent of Jane Fonda's workout videos.
The song, titled "Girl Like Me," is part of the Black Eyed Peas' album "Translation," and it is not new as Will.i.am revealed on YouTube that they created it back in 2008. Shakira shared a clip of the video on social media and expressed her excitement for fans to see it. Entertainment Tonight caught up with Will.i.am, Apl.de.ap, and Taboo earlier this year, where they discussed working with the Latin superstar.
Will.i.am shared that while he considered himself a perfectionist, working with Shakira showed him a whole new level of attention to detail. He praised her for giving notes in a gentle and humble manner, making it easy to please her concerns. He also admired her negotiation skills and collaborative spirit. Will.i.am expressed excitement about Black Eyed Peas' diversity, with two black members and one Latin member, which he believes makes them a very urban group. He also discussed their move into Latin music and their success collaborating with artists like J Balvin, Maluma, and Ozuna on their new Translation record.